APCS – Advanced Packaging for Compound Semiconductor Applications
About APCS 2018 :
        

IMAPS-UK

,  in Partnership with   
With the emergence of wide bandgap semiconductors (e.g. SiC, InP and GaN), the standard electronics packaging and interconnection technologies have become the limiting factor determining the performance and efficiency of the new semiconductor components. In order to achieve the dramatic improvements that are required in the performance, reliability and cost-effectiveness of future electronics systems, an integrated approach based on advanced packaging technologies of new generations of compound semiconductor devices with integrated functionality, standard interfaces, suitability for mass production and application versatility is required.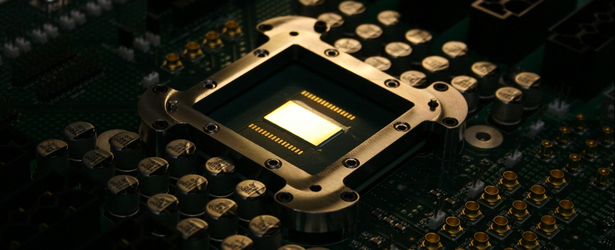 This workshop aims to bring together an array of electronics packaging experts and practitioners to present a comprehensive review of advanced packaging technologies applied to areas of power electronics, photonics, RF/Microwave and sensing, where compound semiconductors are already making an impact.
Event Brochure:
Download a PDF version of the event brochure HERE
Agenda:
Start
Details
09:00
Registration & Networking
09:30
Welcome, Introduction and Briefings
09:45
Session One: Do CS applications need Advanced Packaging
Covering: Power Devices, Photonics & RF/Microwave Applications
09:45
1.1: "Packaging High temperature SiC Devices" - Liam Mills, TT Semelab
10:10
1.2: "Packaging Photonic Devices" - Mike Wale, Oclaro
10:35
1.3: "Packaging RF and Microwave Components" -Steve Riches - Tribus-D
10:50
Networking Break
11:20
Session Two: Equipment, Materials and Processes
Covering: Component soldering, Laser bonding, and the Compound Semiconductor Applications Catapult
11:20
2.1: "Impact of Advanced Packaging on Electronic Systems Manufacturing" - Andy Longford, PandA Europe
11:40
2.2: "Laser Bonding" - Dr Hans-Georg von Ribbeck - F&K Delvotec
12:00
2.3: "Flip Chip Bonding" - Caroline Avrillier
- SET
12:20
2.4: "Equipment & Materials 1" - Darren Harvey, Accelonix
12:35
2.5: "Equipment & Materials 2" - John Govier, Inseto
12:50
2.6: "The Compound Semiconductor Applications Catapult" - Alastair Mc Gibbon, CSA Catapult
13:10
Lunch Break - Networking
14:10
Session Three: "Open Floor"- Panel Session
15:00
Session Four: Application Case Studies
15:00
4.1: "GaAs Sensor /Flip Chip" - Andreas Schneider, STFC RAL
15:20
4.2: "Embedded Convertor In Package" - Prof. Mark Johnson, University of Nottingham
15:40
4.3: "Press Pack of SiC Modules" Layi Alatise, University of Warwick
16:00
Summary & Wrap up
16:05
- Tea break and Networking before departing
Who Should Attend:
End-Users, Manufacturers, Production & Manufacturing Engineers, Researchers & Developers, Scientists, Supply Chain Companies, Reliability and Quality Engineers, Failure Analysis Engineer, Process Engineers, Product Designers & Students etc.
Delegate Bookings:
Join us at this prestigious one day event to learn, network and source in the field of packaging for Compound Semiconductor Applications (CSA).
The event is open to all including non members, the following delegate rates apply:
IMAPS-UK and KTN Members: £50 +VAT
Non Member: £80 +VAT
All prices plus VAT are inclusive of lunch & refreshments.
*********
BOOKING NOTICE:
ALL BOOKINGS MUST BE DONE ON AN INDIVIDUAL BASIS IN ORDER FOR DELEGATES TO BE ABLE TO ACCESS THE EVENT AND RECEIVE EVENT INFORMATION, INCLUDING ACCESS TO POST EVENT DOWNLOADS.
WE THANK YOU FOR YOUR CO-OPERATION WITH THIS.
**********
Book NOW
For further information, please contact:
IMAPS-UK Secretariat
Telephone: + 44 (0)131 202 9004
Email: andy.longford@imaps.org.uk
Book Event Tickets
When booking the event, please ensure that the Delegate Name is included on the booking form, if you are not the person attending. Please note that the person booking the event will be the only person who will have access to event booking history and be able to download any event materials .
Bookings are now closed for this event. - Please contact the IMAPS-UK office for further details
Paying by Credit/Debit Card - Click the Pay by Stripe button.
Payment for tickets to IMAPS-UK events is completed via the Stripe gateway
Date/Time
Date(s) - 08/02/2018
All Day
Location
The Studio Birmingham
Categories